Cardinals Hall of Famer Bob Gibson dies at 84 after bout with cancer – STLtoday.com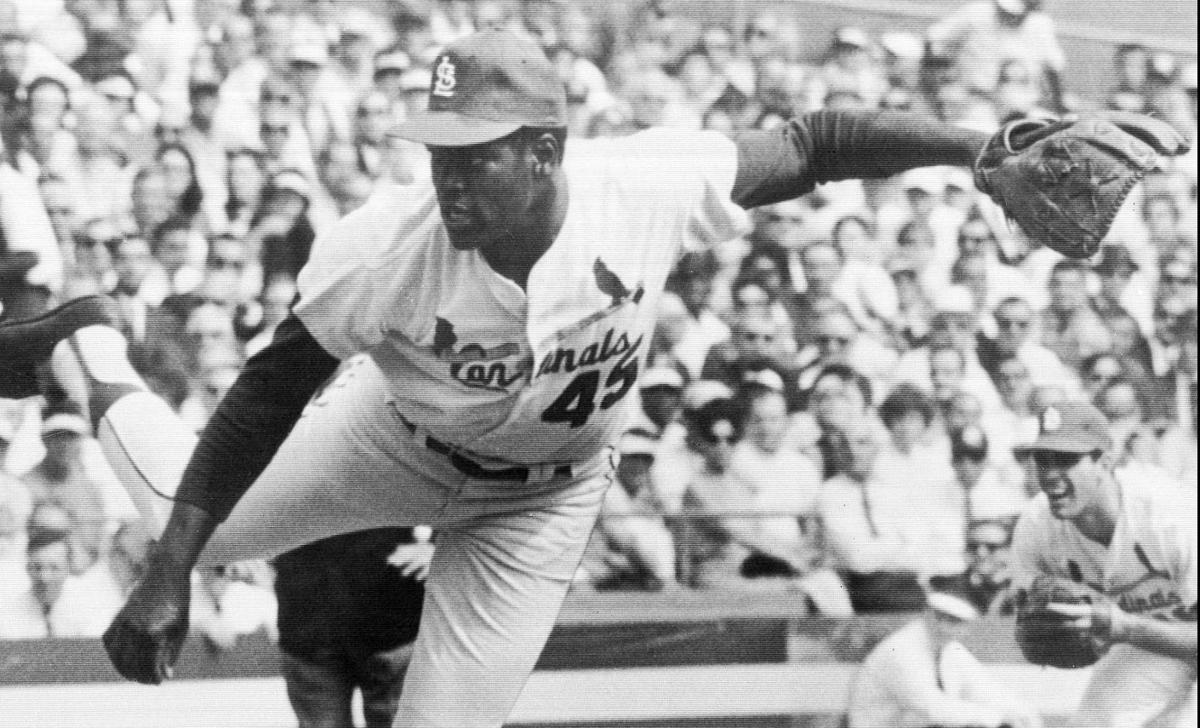 The Cardinals have a goodly number of pitchers enshrined in the National Baseball Hall of Fame, including Dizzy Dean and Jesse "Pop" Haines. But by any account, the greatest Cardinals pitcher of them all was Bob Gibson, who died at age 84 Friday night in Omaha, Nebraska, under hospice care after fighting pancreatic cancer for more than a year. 
Gibson was the Cardinals' second National Baseball Hall of Famer to die in the past month. His longtime teammate, Lou Brock, died at age 81 on Sept. 6. Gibson's death came on the 52nd anniversary of perhaps his greatest game, a record 17-strikeout performance in Game 1 of the 1968 World Series.
Gibson, like Hall of Famer Stan Musial a rarity who played his entire career (1959-75) with the Cardinals, set club records for games won at 251 and complete games at a staggering 255, let alone a franchise-best 56 shutouts, strikeouts (3,117) and innings pitched at 3,884.
But, when he was young, there was little to suggest Gibson would achieve what he achieved. His father died before Gibson's birth on Nov. 9, 1935, and his mother, Victoria, worked in a laundry to raise her seven children. Gibson's early years were filled with medical troubles — rickets, pneumonia, asthma, hay fever and a heart problem.
Despite all the illnesses, Gibson became an all-round athlete, starring in baseball, basketball and track in high school in Omaha. He then played baseball and basketball for Creighton University before becoming a Harlem Globetrotter for one year. After going a combined 6-11 for his first two seasons with the Cardinals, he put together 14 straight seasons of double-figure wins.